LV-67B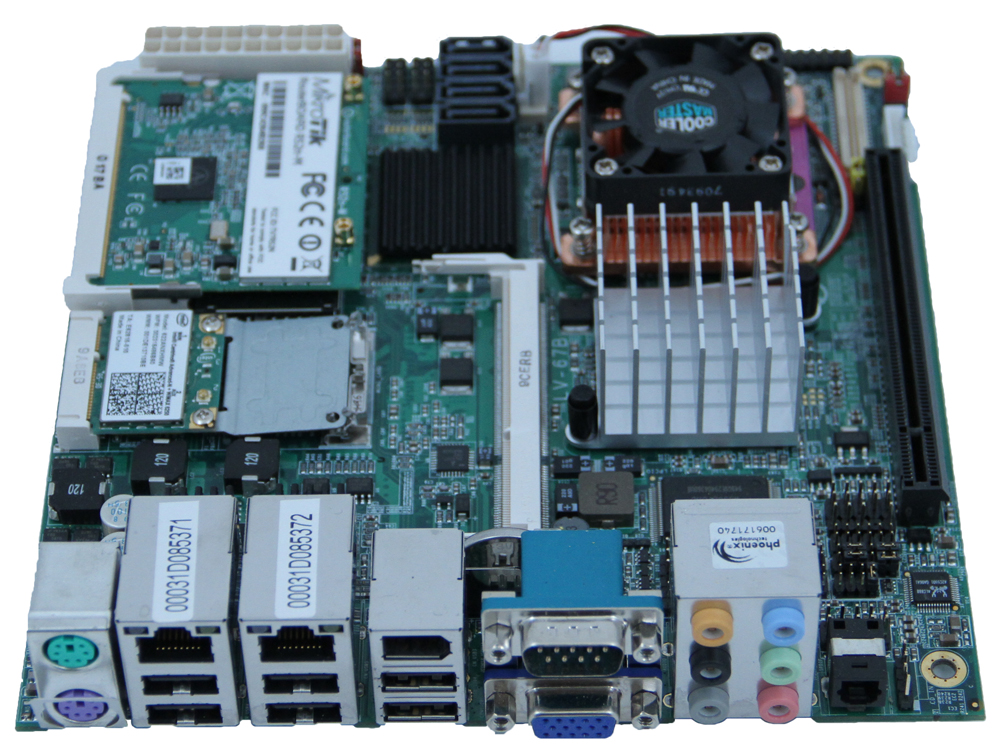 CPU
Intel® Core™ 2 Duo with Socket P
Chipset
Intel GM45 and ICH9M
Memory
8 GB DDR3 1066 / 1333MHz
Storage
SATA 300 with 160 GB 7200 RPM HD
Networking
2 x Intel 82573L Gigabit ethernet controllers
Ports
6 x USB 2.0, 1 x RS232, 1 x RS232/422/485, 1 x IrDA, 1 x IEEE 1394
Power
Standard 20-pin ATX power supply or
9V ~ 24V full range DC input (8 ~ 30V is operative)
The LV-67B motherboard has 3 expansion slots: PCIe (x16)socket, one Mini-PCIe and one Mini-PCI type III socket. The LV-67B is currently being used as the motherboard in all mobile ORBIT nodes.
Last modified
10 years ago
Last modified on Jan 11, 2013, 4:21:56 PM
Attachments
(1)
Download all attachments as: .zip
Note:
See
TracWiki
for help on using the wiki.