SB1
RF Connections
The B210's connected to the nodes in this sandbox are interconnected via coax cables as follows with a 30dB attenuator on the TX/RX side of each link for protection. This setup is designed to facilitate FDD dependent experiments.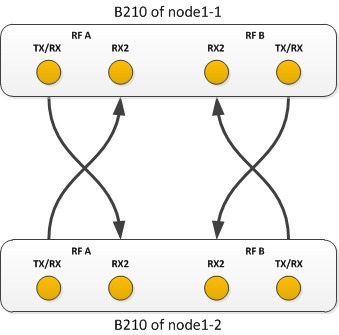 Last modified
6 years ago
Last modified on Nov 11, 2016, 8:21:04 PM
Attachments
(1)
Download all attachments as: .zip
Note:
See
TracWiki
for help on using the wiki.