Topology1: Simple Point to point link with configurable PER
This represents the simplest basic topology comprising a point to point link (either infrastructure AP to client or peer to peer) with a configurable packet error rate for certain packet sizes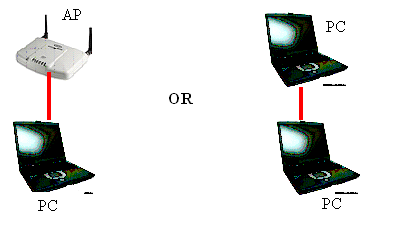 The configurable PER (for a particular packet size) is obtained by introducing AWGN noise at preset power levels on the channel used by the link.
In order to achieve this, the following steps are needed
Fix the packet size to X bytes. (where X ∈ (80, 512, 1024) bytes)
Fix the PHY rate to Y Mbps (where Y ∈ (6, 9, 12, 18, 24, 36, 48, 54) Mbps)
Cycle through the noise levels and measure the PER for the given packet size and PHY rate
From these experiments, a set of feasible PERs can be obtained for the available noise levels.
Last modified
16 years ago
Last modified on Aug 23, 2006, 5:32:06 PM
Note:
See
TracWiki
for help on using the wiki.